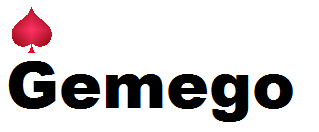 Video Poker

Classic Casino Video Poker – Jacks or Better. Very simple and easy to play. Hours of fun for everyone and its free.
This is a great game to play to learn how to play poker.
The aim of the game is to form the best Poker hand. You are dealt 5 cards. You then have the option to hold some or all of the cards. You are paid out according to the table shown.
Royal Flush – 800
Straight Flush – 50
Four Kind – 25
Full House – 9
Flush - 6
Straight – 4
Three Kind – 3
Two Pair – 2
Pair of Jacks or better - 1
Post your score to our leaderboard and see how you rate against the rest of the world.
We have lots of options for Video Poker:
- Rank - view your rank in the world, country, region and town
- Leaderboard - view the leaderboard for the world, country, region and town
- Stats
- Awards
- Share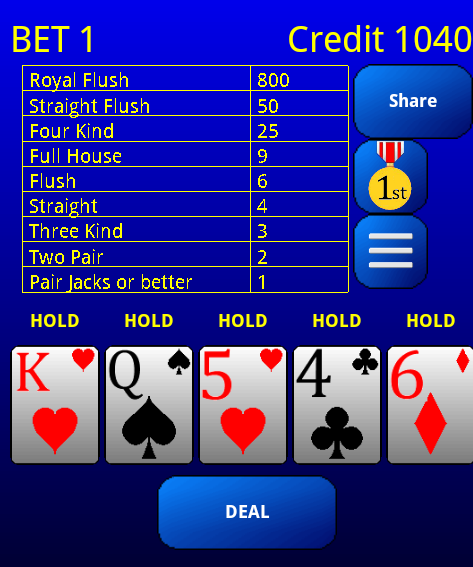 © Gemego Ltd 2016. All rights reserved. Company No. 07416725